WELCOME TO THE DARIA WIKI
Help
•
Terms of Use
•
Wanted Pages
•
Categories
This wiki is about all things that fall within the Daria canon, and anyone can edit! Daria is an animated TV series that was aired on MTV from March 3, 1997 to January 21, 2002. Not sure where to start? Pick a page at random! Can't find what you're looking for? Make a new page!
THE CAST
FEATURED MEDIA
NEW SHOW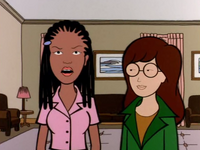 Jodie
(previously known as
Daria & Jodie
) is an upcoming spinoff/reboot of
Daria
which will center around Jodie Landon after she graduates from college. Originally planned to be sold to other networks and streaming services, rather than being aired it on MTV, it was picked up by Comedy Central as a full series on June 18, 2020.
Read more...
NEWS
FEATURED ARTICLE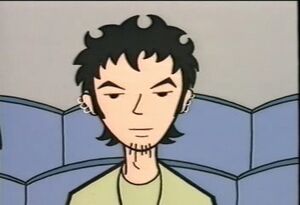 Trent Lane is the older brother of Jane Lane and an aspiring musician in the band Mystik Spiral. He is incredibly laid back and spends most of his time asleep Read More...
TWITTER
DISCUSSIONS